STUDIO ARNHOLD
Photo & Film Studio with atelier character. Located between rail and water in the Gutleutviertel, near Gallus Warte, Camberger Bridge and Tanzhaus West. The Gutleutviertel is currently one of the most creative districts in Frankfurt and the mixture of chic Westhafen and industrial areas has its charm. There is still a lot to try here and the cuisine is  international. The studio, as well as the entire building and grounds, have a certain patina that is otherwise only found in New York or London. You have to like it. The parking lot is still cobble stone and the neighborhood trades in silk and rugs.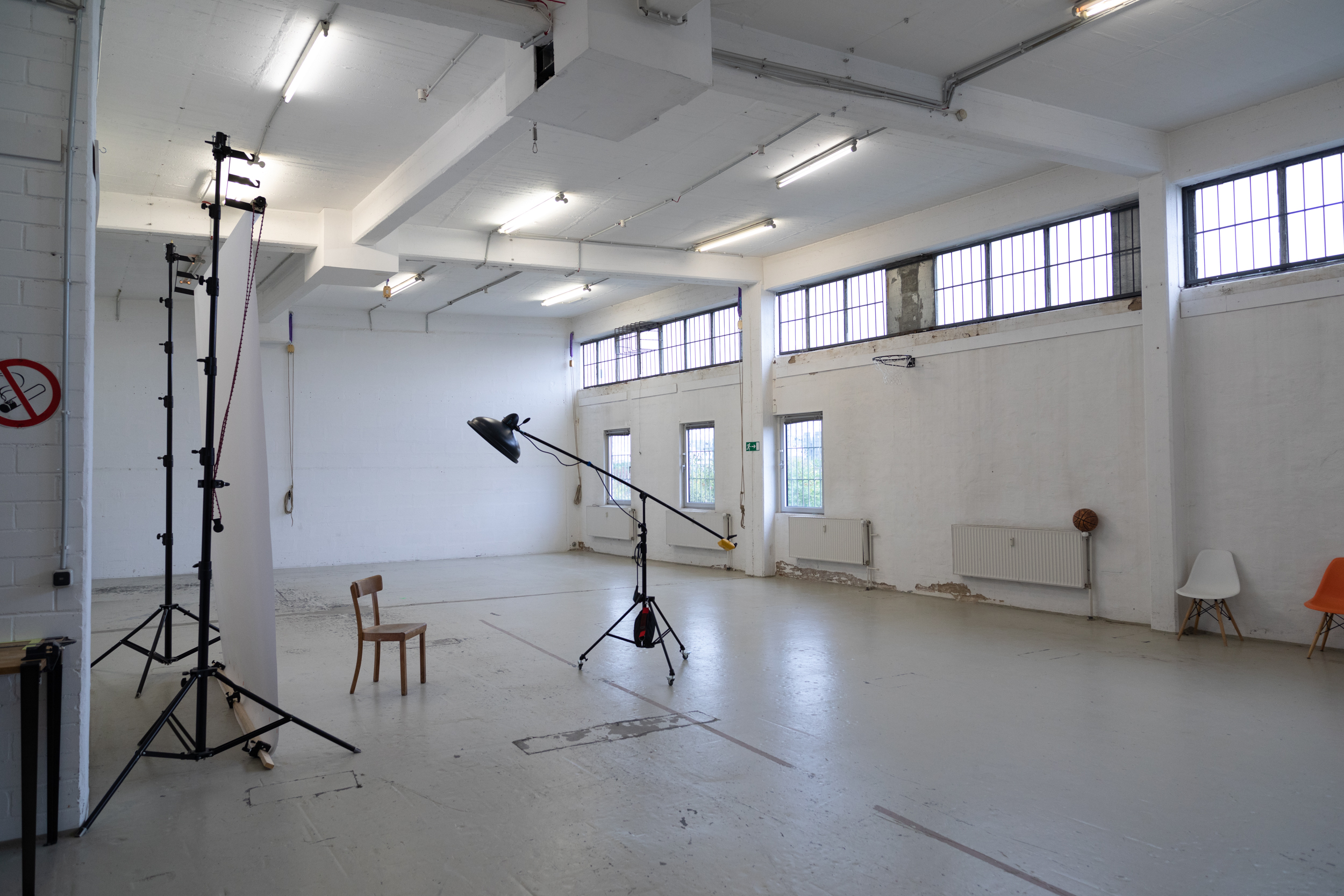 – 260sqm production area, 5.40m ceiling height.
– Power connection 16A.
– 220V SchuKo sockets in the ceiling.
– Ceiling suspension, point load 250kg each.
– Wireless internet access
– Window orientation north-west.
– Freight elevator (up to 1000kg) accessible via ramp in the courtyard.
– Make-up and wardrobe room.
– coffee kitchen.
– Toilet.
– Parking space in the yard.